367 Main Street, Hyannis , MA. 02601
Alarm Registration
IT'S ALARMING!!!
A REMINDER
TIME TO RENEW YOUR BURGLAR ALARM REGISTRATION
WITH THE BARNSTABLE POLICE DEPARTMENT
All burglar alarm registrations within the Town of Barnstable will expire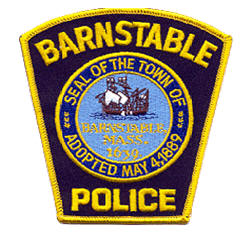 on December 31, 2018. If you are an Alarm User, commercial or residential, monitored or non-monitored, you need to renew your Alarm Registration and get your 2019/2020 decal. Please complete a 2019/2020 Alarm Registration renewal form and submit with a $25.00 registration fee. Renewal forms are available at the Barnstable Police Department or online at www.barnstablepolice.com. Please renew by the expiration date (12/31/2018) to avoid costly late fees and unregistered alarm fines. If you have any questions regarding the renewal please call 508-778-3824.
Please familiarize yourself with the regulations by visiting our website (see above). Thank you for your continued assistance and diligence in reducing false alarms in our Town!
Contact
Town Hall
Main Line
P 508-862-4000
E
Email
8:30 a.m. to 4:30 p.m.
367 Main Street
Hyannis , MA. 02601